15 Дек 2006
7.890
5.547
113
45
Вроде небыло, U-He MFM2 v2.5 вышел в начале сентября, уже доступен для скачивания на оф сайте.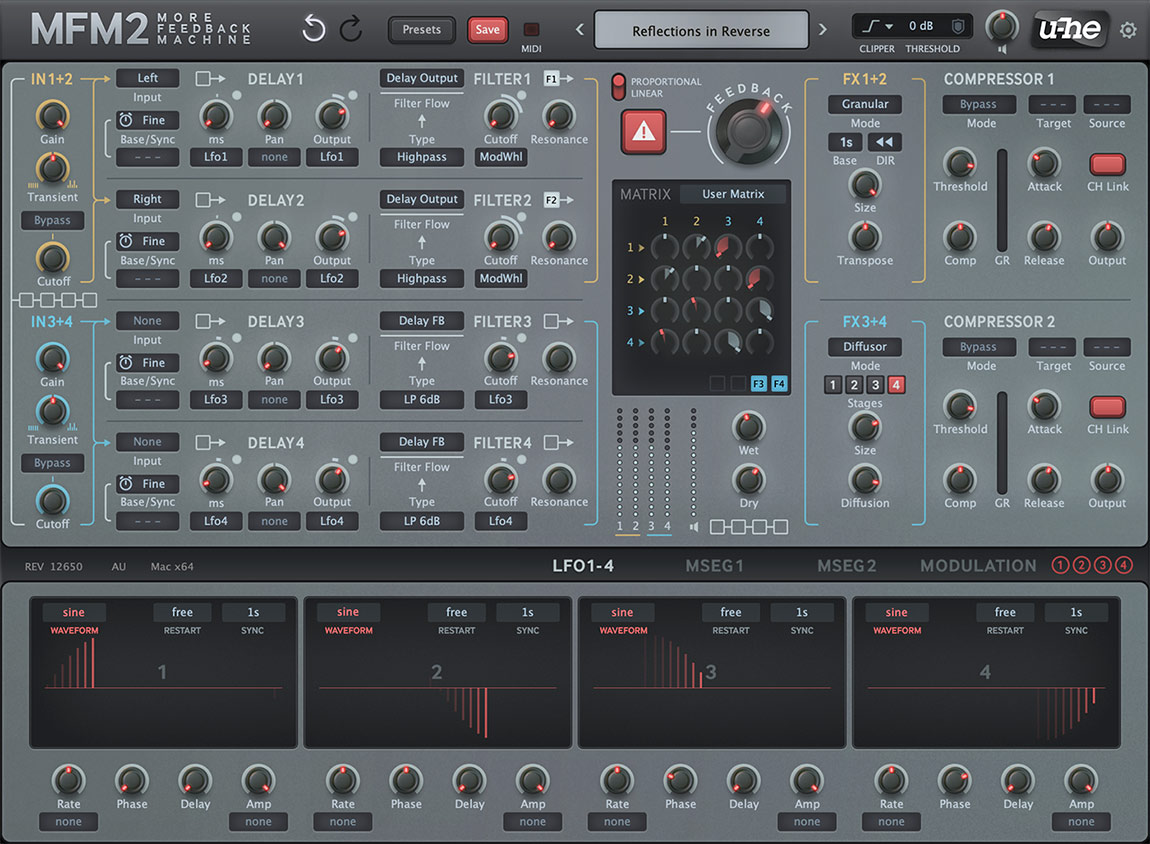 Official changelog (инфа взята с форума kvr):
Improvements:

* CLAP support (new plugin format)
* Native support for Apple Silicon chips (M1)
* macOS Monterey compatibility
* Fresh new GUI
* New input section with gain, filter and transient balance
* New Granular effect
* New Diffusor effect
* New output clipper
* Improved filters
* Added meters for delay lines
* Improved GUI performance
* Support for Oddsound MTS-ESP
* Improved handling of junction links on Windows
* Preferences and MIDI learn section added
* Revamped factory preset library
* Improved VST3 support
* Improved preset browser
* Improved soundset installation
* Support for copy & paste in preset browser
* UTF8 support for user names
* Various Mac and Windows installer improvements
* System info displayed in GUI (revision, OS, plugin format)
* Ctrl A/B replaces fixed Breath and Expression modulation
* Added "set as default" option to Ctrl A/B section

Bug Fixes:

* Fixed a crash when loading script presets (e.g. Randomizer)
* Fixed a crash in Bandlab Cakewalk when reloading a project using VST3
* Preventing audio clicks when switching presets
* Modulating soft clip and decimate effects was not working
* Unused options in Linux preset browser now greyed out
* Various framework fixes and improvements

Known Issues:

* Context menus need plugin focus to work (Apple issue)
Регулярная цена после апдейта увеличилась с 79 евров до 99.
Для купивших ранее - апдейт бесплатный.
Последнее редактирование: